Looking for tips on things to do in Honolulu?
As part of our city guides series, we interviewed Hilary Stockton who is true kama'aina (local), she was born and raised in Honolulu and lived there until she went to university.
She still has family living in Hawaii and goes back to visit Hawaii, as well as for work, to do site checks of luxury and boutique Honolulu hotels.
Hilary shares with us her insider tips on things to do in Honolulu for those looking for the best places to see, eat, stay, drink, and explore.
Why visit Honolulu?
Honolulu Hawaii needs little introduction.
It offers a beautiful, sunny beach vacation for visitors from northern climates, but as the capital of Hawaii, it also offers so much more in terms of the arts, culture, shopping and nightlife.
Only in Honolulu will you be able to swim at an idyllic beach, visit the only royal palace in the U.S., have your pick of dim sum, Korean, Vietnamese, Thai or Hawaiian food for lunch, and in the evening, go salsa dancing, clubbing, or listen to live jazz — all in one day.
Things to Do in Honolulu
Hike Diamond Head Crater
You'll want to do this in the early morning of a clear day, before it gets too hot.
Active kids love this hike, with its bunkers and tunnel. And you'll love the magnificent panoramic view from the top of Waikiki and the Honolulu skyline.
Visit Iolani Palace
If you're at all interested in Hawaii's history, visit the only royal palace in the U.S., and learn a little about Hawaii's history and monarchy before Hawaii's annexation to the U.S.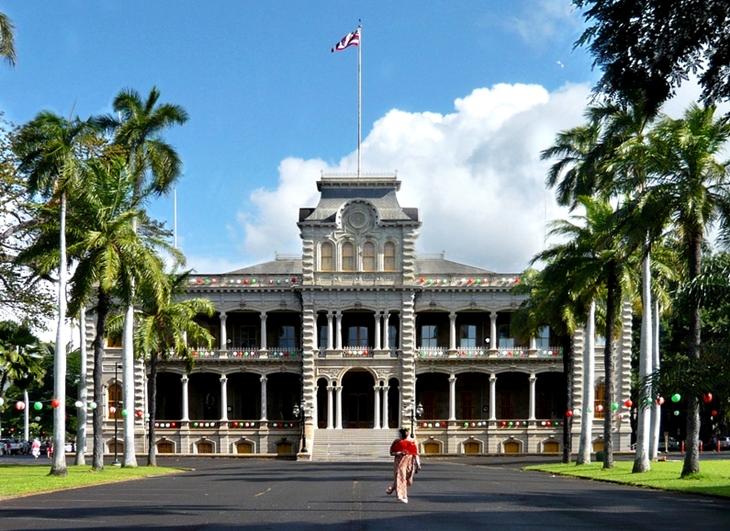 Learn to hula
On Tuesdays and Thursdays, the Royal Hawaiian Shopping Center in Waikiki offers free hula lessons. If you want to see a professional performance, there's a Polynesian Cultural Center performance on Saturday.
Most of the upscale Waikiki hotels also offer live Hawaiian music, sometimes accompanied by a hula dancer, in the early evenings.
Visit Doris Duke's Shangri La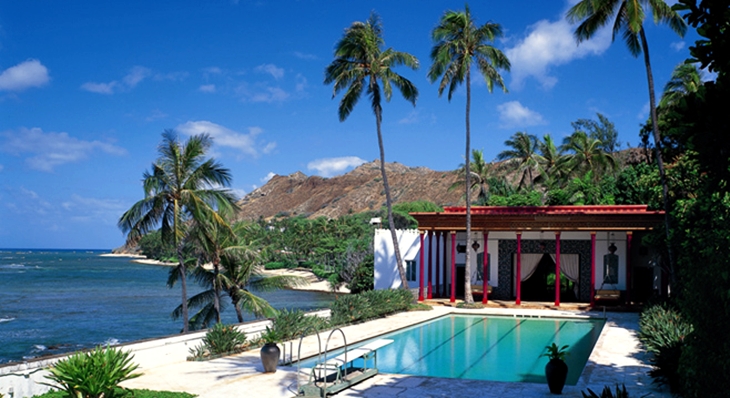 Even if you're not particularly interested in Islamic art, it's worth visiting Doris Duke's private Honolulu estate in Diamond Head for the architecture and design alone.
Make sure you reserve your tickets well in advance, as you can only visit as part of a tour leaving from the Honolulu Academy of Arts.
Go for a swim at Lanikai Beach
You'll need to rent a car to get there, but it's worth going to this lovely, peaceful beach where you'll likely only see a few locals—you may even have it all to yourself, as we did the last time we were there.
Anyone who tells you that all Oahu beaches are crowded, like Waikiki, hasn't been to Lanikai.
Visit the Polynesian Cultural Center
This continues to be one of the top Honolulu attractions.
Many folks come just for the evening luau and show, but I'd actually recommend coming in the day time, especially with kids, since you can visit villages set up to reflect the culture and traditions of various Polynesian nations: Tahiti, Tonga, Samoa, Fiji, Aotearoa, Marquesas, and of course Hawaii.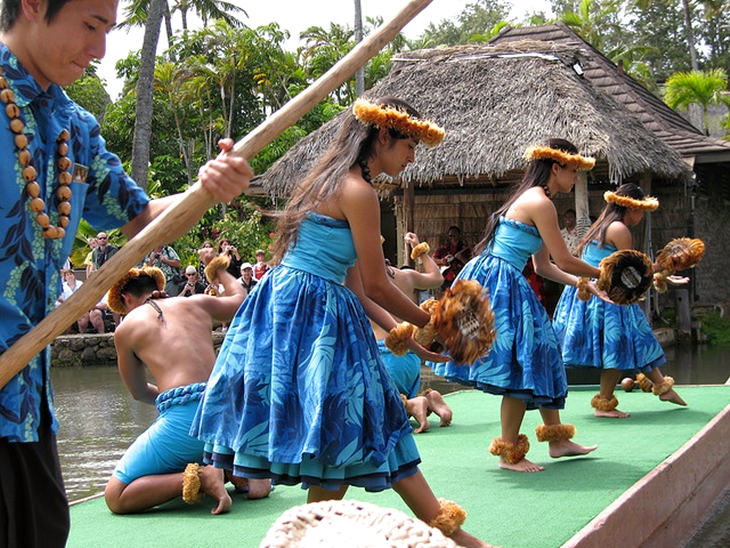 Tours, Sightseeing & Passes
Find popular tours and attractions via our booking partner, Get Your Guide. They have the lowest prices, guaranteed — no booking fees or hidden charges and you can cancel up to 24 hours before.
Where to Eat in Honolulu
Honolulu has a plethora of great food options, from cheap and simple plate lunches to exquisite Pacific Rim cuisine.
Azure is one of your best bets for a romantic, special occasion dinner in Waikiki. It's at the Royal Hawaiian Hotel, and specializes in fresh seafood, but the meat dishes are just as good if not better.
Start with the wonderful Alaskan King Crab Chowder with Kahuku corn and bacon or the Azure Sashimi.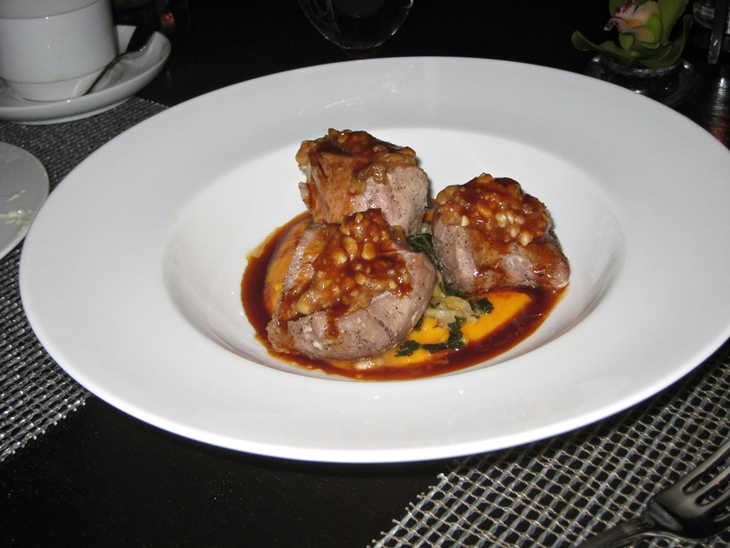 Ono Hawaiian Foods in Kapahulu is the place to try Hawaiian food at least once during your stay. My favorites here are the pork lau lau, kalua pork, and poi with lomi lomi salmon.
Pearl's Korean BBQ is a chain, but it's one of the places I miss most in NYC: hearty Korean food with lots of veggie choices, where a $10-12 plate easily feeds two hungry people.
The Waikiki outlet is located in the basement food court of the Waikiki Shopping Plaza, across the street from the Royal Hawaiian Shopping Center.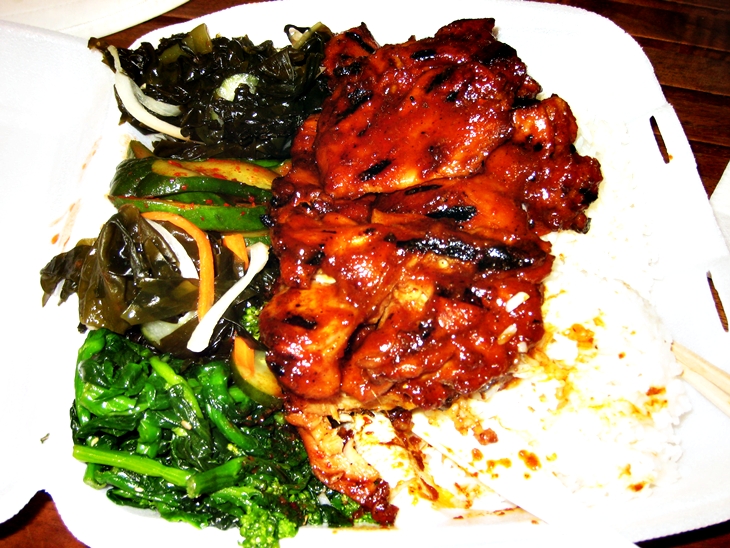 Morio's Sushi Bistro is tiny, so I recommend calling a week or two ahead to reserve. The place itself is no frills, so don't dress up, but the sushi is great.
It's BYOB, and do bring some beers for Morio and his staff. While I enjoyed the variety of the omakase, I'd order a la carte next time, and also order Hamachi kama ahead.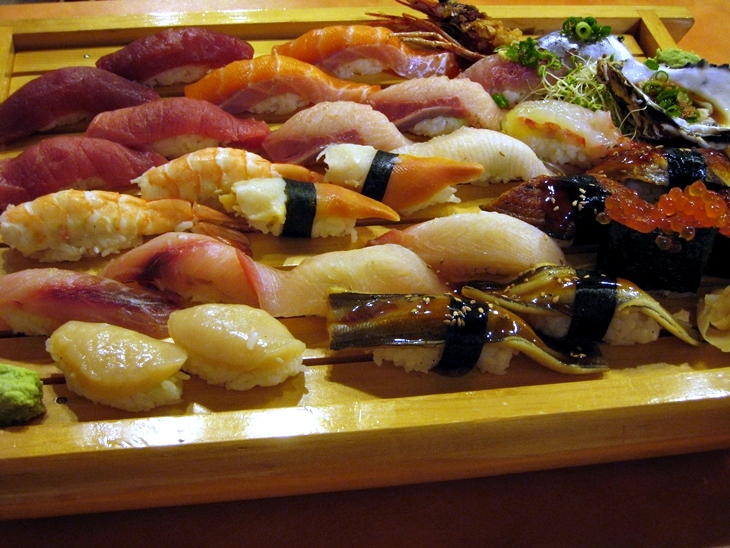 Champion Malasadas is a local favorite. Malasadas are Portuguese hole-less doughnuts, rolled in sugar while still hot.
The best ones are made at the Iolani and Punahou school carnivals, but since those are only held once a year, the best alternative is to get them made to order at Champion Malasadas.
Best Places for a Night on the Town in Honolulu
Lewers Lounge: Excellent live jazz in a stylish, intimate spot at The Halekulani. Dress up and go for the music and signature cocktails. The food is mediocre, so dine elsewhere.
Manifest: Coffee shop with free WiFi by day, Manifest morphs into a hip cocktail bar at night, with great music. There's even a small dance floor.
Wang Chung's: If you just want to have a fun evening with your friends or significant other, check out this karaoke bar—very welcoming and friendly
Salsamore Latin Dancing at Vice Nightclub: Salsa and Latin dance party every Thursday. The $10 cover includes a free soft drink and free dance lesson 8-9pm
Where to Stay in Honolulu
Some of the top 5-Star Honolulu hotels are The Halekulani, The Kahala, The Royal Hawaiian, and The Trump.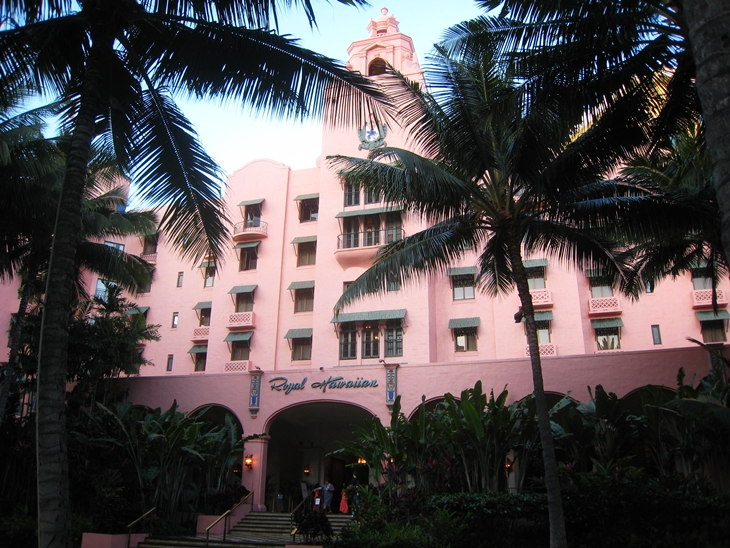 For a lower cost boutique option right outside Waikiki, consider The Modern Honolulu.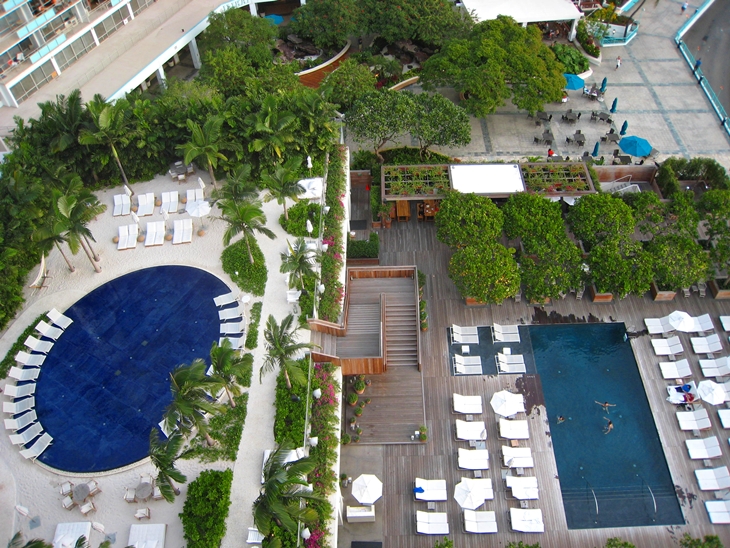 Another reasonable hotel option if you want to be closer to Diamond Head and Kapiolani Park is Aqua Lotus, in a building that used to be a W Hotel.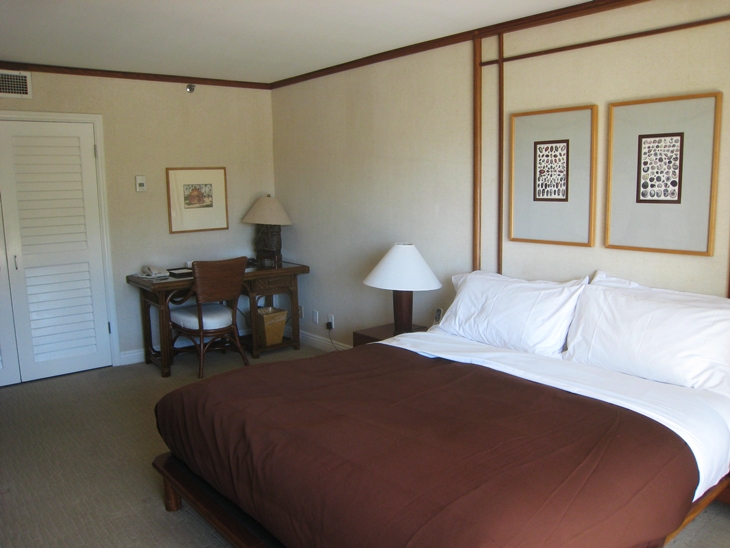 Find your perfect Airbnb
Airbnb is another accommodation option for Honolulu. Click here to find the right vacation rental for you.
Events & Festivals in Honolulu
Hawaii has many colorful festivals throughout the year, reflecting not only its Hawaiian heritage, but also the culture of its immigrants.
Some notable festivals are: First Fridays: Held the first Friday of each month, downtown art studios showcase the work of local artists, and there's also street entertainment, live music, and wine tasting.
Honolulu Festival: This annual festival, usually held in early March, is a three-day celebration of arts, music, dance and crafts from across the Pacific, culminating in a grand parade in Waikiki and fireworks. Lei Day Celebration: "May Day is Lei Day in Hawaii," with many kama'aina (locals) wearing and giving leis on this day, and a number of hula performances.
Head to Kapiolani Park Bandstand in Waikiki to see some of the official festivities, and view the entries in the annual May Day Lei Contest.
Lantern Floating: Every Memorial Day, thousands of lanterns are lit and floated on the water by locals and visitors to honor those who have sacrificed their lives in war and loved ones who have passed away, and as a symbol of hope and peace around the world.
Best time of year to visit Honolulu
While Honolulu tends to be warm and sunny all year round, it's best to avoid the peak holiday season around Christmas and New Year's, due to high airfare and hotel prices, and also to avoid July and August, which tend to be excessively hot and humid.
Rain showers are possible at any time, but usually don't last for long, absent a tropical storm.
Favorite Side Trip from Honolulu?
Don't miss a trip to the Big Island, when visiting Honolulu.
There are incredible natural wonders you won't find anywhere else in Hawaii, such as the still active Kilauea Volcano at the Hawaii Volcanoes National Park, black sand beaches, and even snow capped Mauna Kea.
You can also see better preserved Hawaiian petroglyphs and the sites of ancient heiaus (temples), including the City of Refuge.
For divers and snorkelers, a night dive with manta rays is a must. While there are certainly beach resorts in sunny Kona, I'd recommend a trip to Hilo, an eclectic mix of local and cosmopolitan.
Visit the Hilo Farmers Market on Wednesday or Saturday, where 200 vendors sell everything from delicious strawberry papayas and apple bananas to gorgeous orchids to homemade jams, pastries and snacks.
Getting There & Away
There are nonstop flights to Honolulu from many U.S. cities plus from Australia, Canada, Japan, Korea, New Zealand, and the Philippines.
From the West Coast, it's often possible to get fares of $400 or even less round trip.
Even from the East Coast there are also sometimes great deals for $450 or so roundtrip in coach, especially given that Hawaiian Air now flies nonstop from NYC to Honolulu, providing competition to United.
For visitors with United frequent flyer miles who want a comfortable trip, one of the best deals is flying First Class in a flat bed seat from NYC to Honolulu via San Francisco for 50,000 miles each way.
Not all flights offer flat bed seats in First Class, so check the seating chart.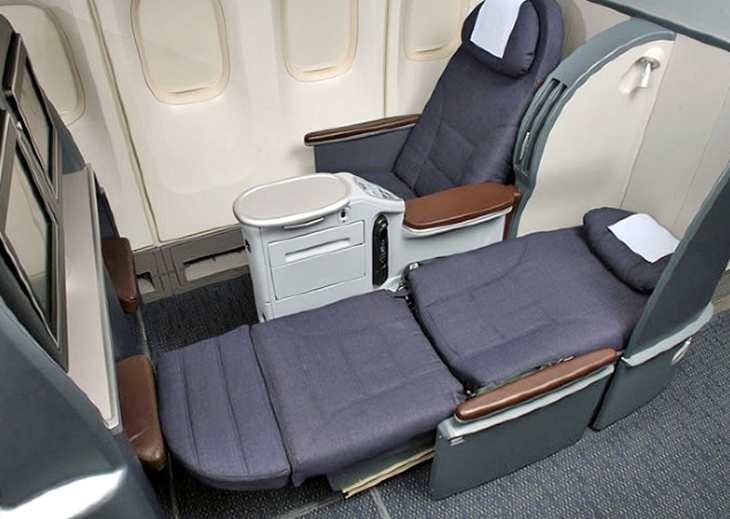 Best Insiders Tip for Honolulu
All beaches in Hawaii are by law open to the public; there are no private beaches.
This doesn't mean you can trespass on someone's property, but once you find a public access path to the beach, you can walk along the beach and lay your blanket wherever you like.
Planning a Trip to Honolulu
Accommodation in Honolulu

Booking.com has over 250 properties in Honolulu including hotels, apartments, and hostels. You get free cancellation on most rooms and a best price guarantee.
Don't forget to check Airbnb rentals
Flights to Honolulu

Skyscanner is a comparison website that searches millions of flights. Once you find your best deal, book directly through the airline (no extra fees).
Scott's Cheap Flights is a great way to score amazing deals
Car Rental in Honolulu

RentalCars.com is the world's biggest car rental booking service that compares all the major brands like Hertz, Avis, Alamo, and Europcar.
More Hawaii Travel Tips
Pin Below To Save On Pinterest:
BIO: Hilary Stockton is the founder of TravelSort, which helps members book their perfect luxury or boutique hotel at wholesale prices, and shares tips and tricks for flying first class and business class free, using frequent flyer miles.
Do you have any tips on things to do in Honolulu?
Share in the comments.