This post may contain affiliate links. We may receive a small commission, at no cost to you, if you make a purchase. Read Disclosure.
Looking for tips on things to do in Christchurch, New Zealand?
As part of our city guides series, we interviewed Bethaney Davies who has lived in Christchurch on and off for the past 18 years.
Bethaney shares with us her insider tips on things to do in Christchurch for those looking for the best places to see, eat, stay, drink, and explore.
Why Visit Christchurch?
Christchurch is never going to make anyone's bucket list but travellers should definitely visit. It is the gateway to New Zealand's South Island which has the most spectacular scenery in the country.
Best Things to Do in Christchurch
Punting on the Avon River. Christchurch was modelled after the garden cities of England, like Oxford and Cambridge.
Despite losing almost every heritage building in the recent earthquakes, punting along the Avon still gives you a feel for this quaint English vibe.
Stretch your legs and get some fresh air after a long flight with a walk around Hagley Park and the Botanic Gardens.
Christchurch is known as New Zealand's "Garden City" with Hagley Park being it's centre.
Even in Winter, there's plenty of greenery. A jogging and bike path runs around the length of the park.
If you're travelling with kids, head to Willowbank Wildlife Reserve. You can view birds native to New Zealand, including the Kiwi. You can even enjoy a Maori cultural performance and hangi (a traditional dinner cooked underground).
Where to Eat in Christchurch
Christchurch is a great destination for food and coffee. Here are some of my top picks:
Looking for a great coffee in the city try Black Betty on Madras Street. They serve great café-style cabinet food and breakfasts in an urban, warehouse environment.
They even grow their own coffee beans on site! Free WiFi is available. Figure on about NZ$5 for a latté and NZ$15 for a breakfast.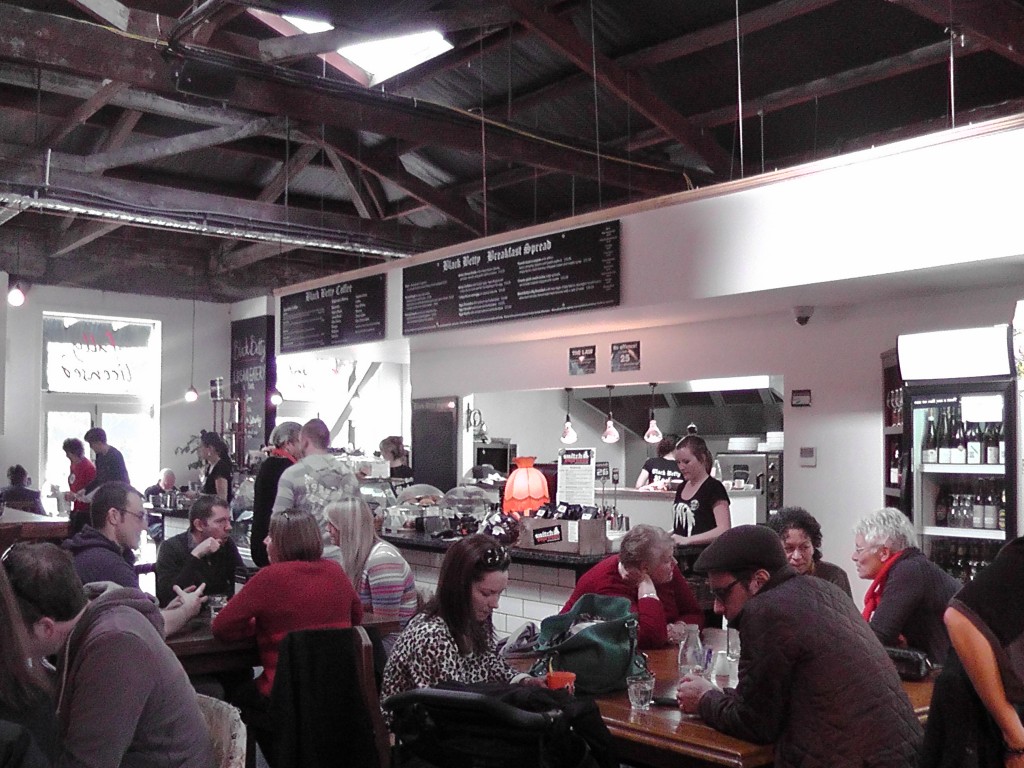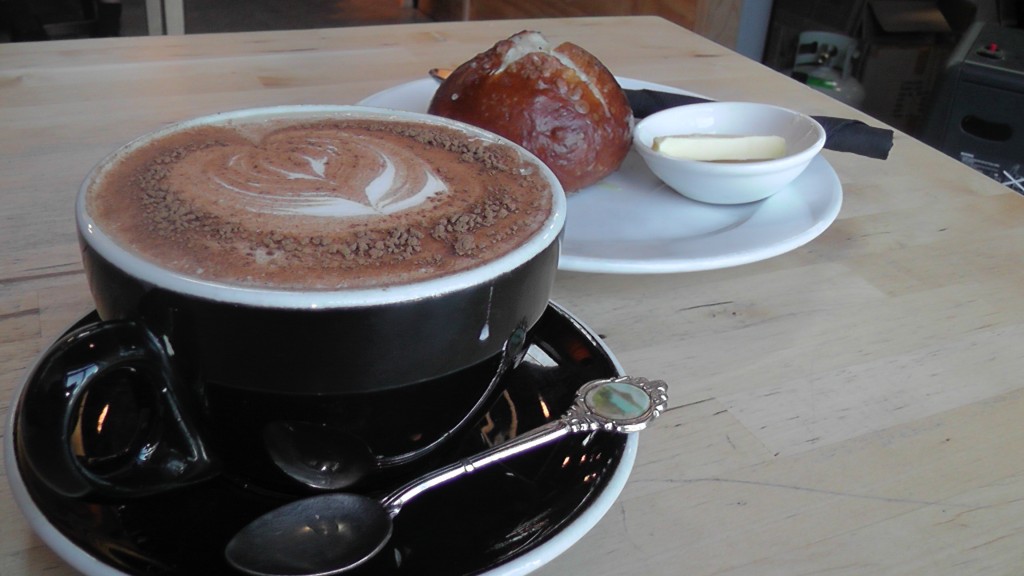 You'll find plenty of street vendors in the city centre REStart mall. My number one pick is Dimitris Souvlaki. Their lamb souvlaki are to die for and will only cost you NZ$9.
Also on offer in the same area are food carts selling waffles, sushi and even wood-fired pizzas!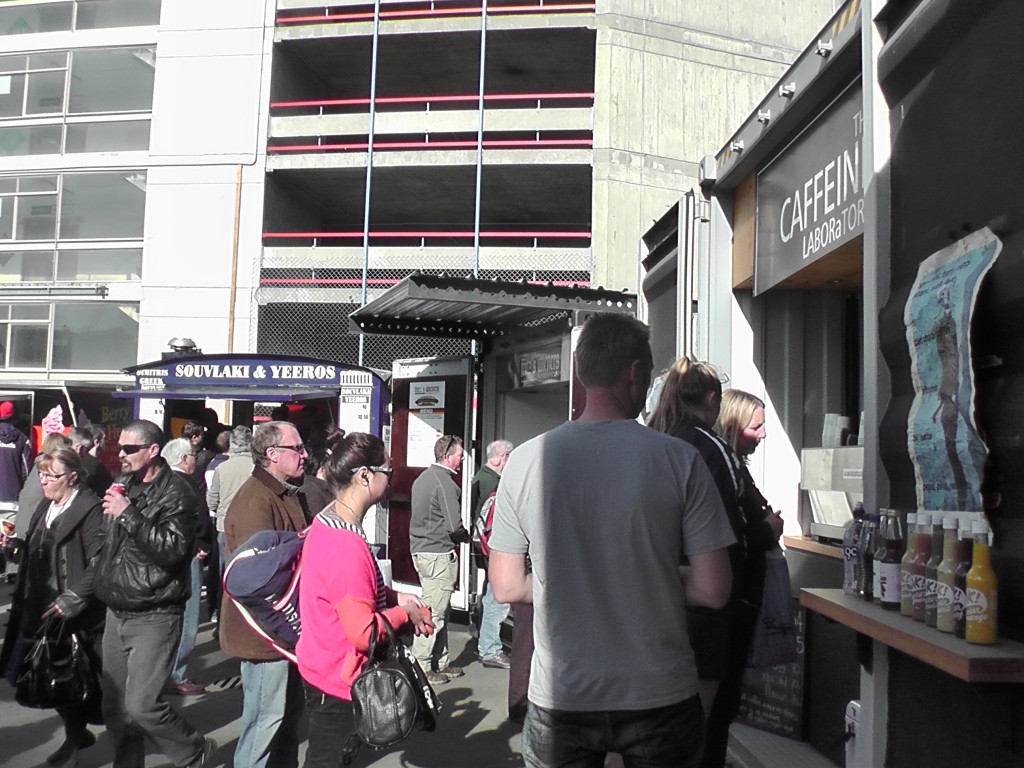 If you're looking for an upmarket restaurant to celebrate a special occasion, you can't go past Pescatore at The George Hotel.
Serving up innovative and experimental dishes, it's not cheap but all the little extras in between courses certainly make it more of an experience than a meal. You won't get out of here without spending at least NZ$100 per person.
Where to Drink in Christchurch
If you're after a swish cocktail and delicious yakitori and tapas, head to The Monday Room. It's about as close to a central city bar as you'll get these days.
They're also open for coffee and lunch during the day. Prices are pretty reasonable. You'll spend about $12 on a cocktail and $6-12 for a tapas plate.
Where to Stay in Christchurch
Many of the city's high-rise hotels bit the dust as a consequence of the February earthquake. There's a real shortage of accommodation in the city.
Couchsurfing is probably the best bet for budget travellers.
High end travellers with money to burn will love The George – a low-rise hotel on the edge of the city. There is plenty of accommodation on AirBnb in every price range.
For more places to stay in Christchurch choose from the largest range of hotels, apartments, and guesthouses with our partner Booking.com. You get free cancelation on most rooms, and in most cases you only pay when you stay.
Markets and Shopping
Post-earthquake, a small shopping area has sprung up in the city centre. RE:Start is centered around the Ballantynes department store and is comprised mostly of boutique stores and cafés housed in shipping containers. It's cool and colourful.
If you're stocking up for outdoor adventures in the South Island, check out Bivouac and Kathmandu for Merino wool and fleece gear.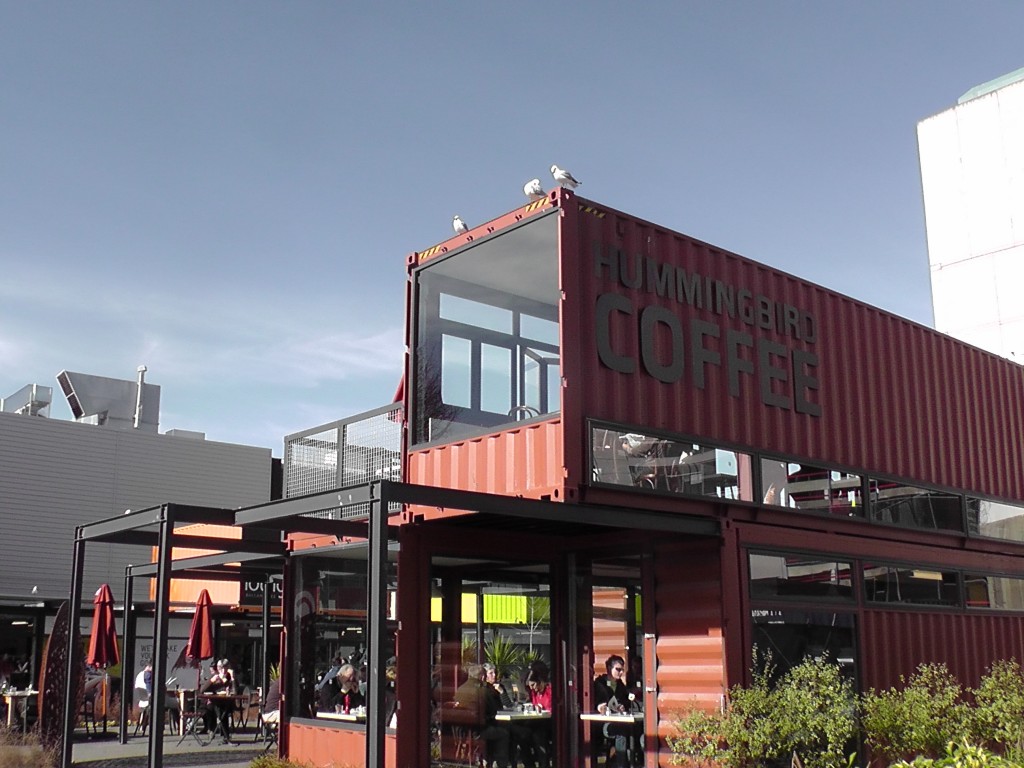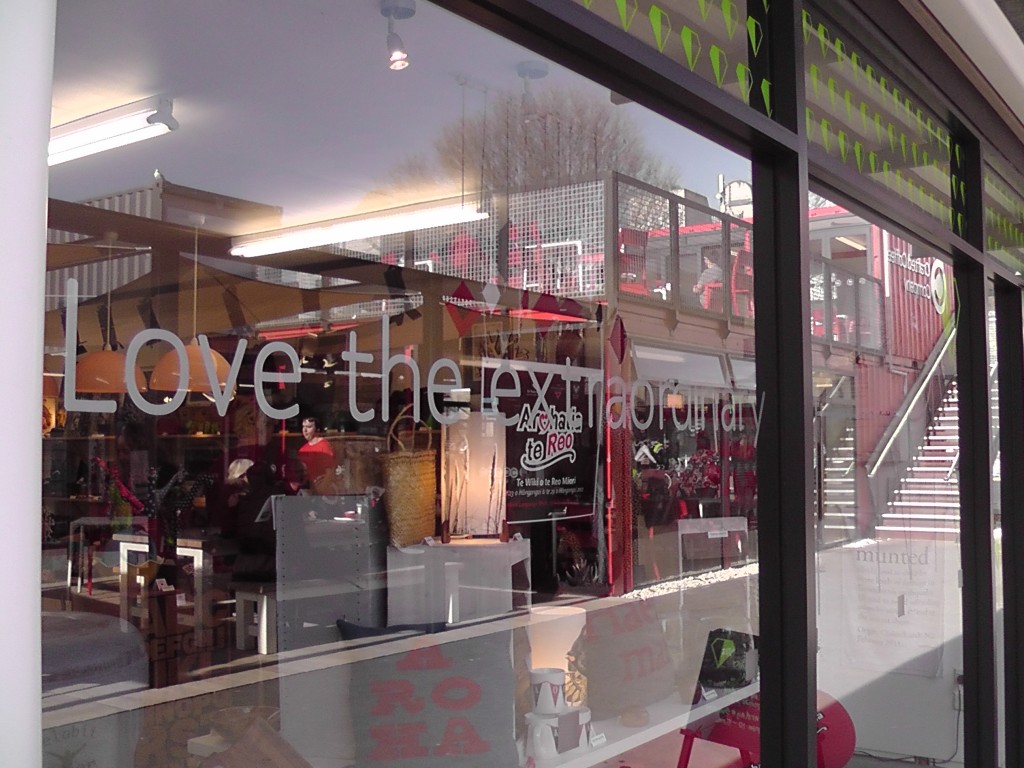 Getting Around Christchurch
While there is a bus system, the main bus exchange in the city is out of action. It takes a long time to get around via bus. You're probably best to hire a car in Christchurch.
If you are driving, be aware that many streets are still partially closed, especially in the city centre.
As in the rest of New Zealand, taxis are expensive. It'll cost you at $15-25 for trips around the city, more to the outer suburbs. You're looking at around $30-35 from the airport to the city.
Book a Super Shuttle or jump on the airport bus instead.
Best Time to Visit Christchurch
Christchurch is spectacular in Winter.
It doesn't snow (often) instead we get fabulously crisp, clear Winter's days. Nights may dip below zero but daytime temperatures are around 10 degrees Celsius. Winter provides the most spectacular sunsets over the city and mountains. Get up into the hills for the best view!
Spring is lovely – Christchurch is New Zealand's "Garden City" after all and there are daffodils blooming everywhere.
Summer temperatures get warm but not overly hot and are often accompanied by blustery Nor'Wester winds.
Autumn can be a bit damp but it's certainly no reason to avoid the city. In short, you can visit Christchurch anytime of the year.
Favorite side trip from Christchurch
Locals love to spend a day or weekend out of the city to rest and recharge.
Akaroa is a wonderful little settlement on the Banks Peninsula offering up beautiful harbour views, wineries and restaurants.
Alternatively, head to Hanmer Springs for hiking and a soak in thermal mineral baths.
Getting There and Away
Christchurch is the best hub for travel in the South Island of New Zealand. Many travellers choose to start their South Island roadtrip by picking up a car or motorhome in Christchurch. Look into Apex and Jucy rentals for the best deals.
You'll find direct international flights into Christchurch from Melbourne, Sydney, Brisbane and the Gold Coast in Australia, Nadi in Fiji and Singapore's Changi Airport.
For all other international destinations you'll need to transfer through Auckland – luckily that's pretty easy.
Air New Zealand and Jetstar offer flights from within New Zealand.
For cheap flights on Air New Zealand, look into Grabaseat.co.nz.
Jetstar posts cheap flights on their website every Friday afternoon. It's a good idea to sign up to Grabaseat and Jetstar on Facebook for a heads up on the best deals.
Best insiders tip for Christchurch
A lot has changed in Christchurch since the February 2011 earthquake so any guidebook is going to be out of date.
My number one insiders tip for travellers would be to explore the city's suburbs. Since the central city is mostly out of commission cafés, bars and restaurants have sprung up all over the suburbs.
Check out areas like Addington and Ferrymead.
Stay with a local, either through Couchsurfing or AirBnb, for a more authentic experience and ask them about their "earthquake" story – everyone has one!
I love Christchurch because …
It's easy. It's a great place to regroup after spending time travelling or to sort yourself out before a trip around New Zealand.
It's a small city with big city amenities. You're a stone throw from some fantastically scenic parts of the country.
There are plenty of great cafés – coffee and food are just as good here as in Melbourne. There are plenty of opportunities to enjoy the outdoors, whether it's the park, beach or hills.
Read More – 15 Awesome Places To See When You Visit New Zealand
Plan Your Trip to Christchurch
We've been traveling consistently for 17 years and have come to rely on a few trusted websites that save us money and time when booking accommodation, flights and car rental. Below are our preferred partners:
Accommodation in Christchurch
Booking.com has 206 properties in Christchurch including hotels, apartments and hostels. You get free cancellation on most rooms and a best price guarantee.
Flights to Christchurch
Skyscanner is a comparison website that searches millions of flights. Once you find your best deal, book directly through the airline (no extra fees).
Car Rental in Christchurch
RentalCars.com is the world's biggest car rental booking service that compares all the major brands like Hertz, Avis, Alamo, and Europcar.
More New Zealand Tips
Bio – Bethaney travels the world with her husband Lee and toddler Reuben in tow. She chronicles their adventures and shares tips for travel and living a location independent lifestyle on her blog Flashpacker Family. You can also find her on Twitter and Facebook.
Can you suggest things to do in Christchurch?
Share in the comments.