By Dalene Heck from Hecktic Travels
"The brochure said that the elevation isn't this much," I said, flipping through the flimsy paper as we continued up the gradual hill. For two hours we had been constantly ascending, well over the 400 meters the brochure reported, I was sure.
But we kept going, assuming a misprint, and certainly appreciating the views the hike afforded us.
"We must start turning north soon to get to Laguna Torre," I continued. One of the more popular hikes in El Chalten, Argentina, it promised a magnificent panorama of Cerro Torre and the glacier in front of it.
We soon had our answer, when after a brief open field we came upon a sign directing us towards our goal.
Or, what we had originally thought was our goal.
Turns out we had been hiking for two hours towards Laguna Torro, not Laguna Torre, as was our intention. My obvious mistake in reading the map led us down a trail that we could not possibly finish in one day. We had no choice but to turn back to town.
We began barreling down the hill, thinking that if we got there fast enough, we could still do the hike to Laguna Torre. But we got distracted often, making frequent stops for pictures.
It was hard to be disappointed in ourselves when we were faced with these dramatic vistas…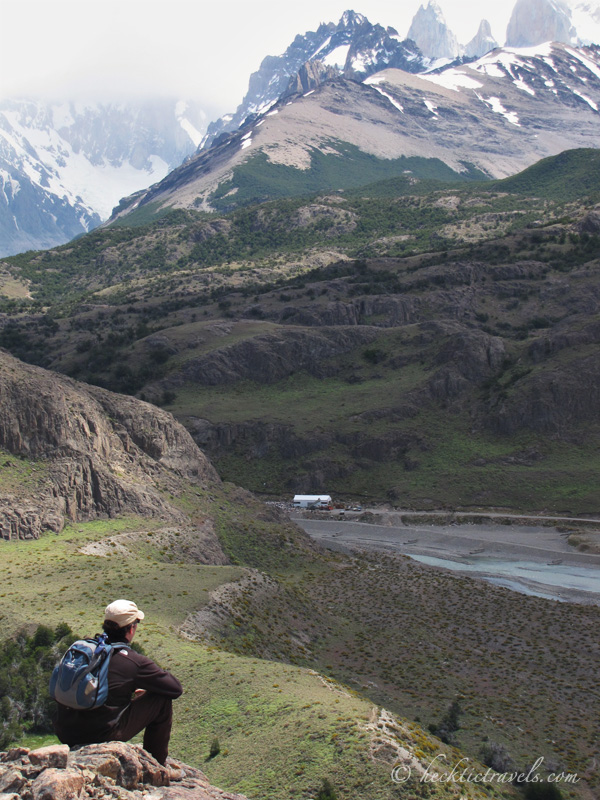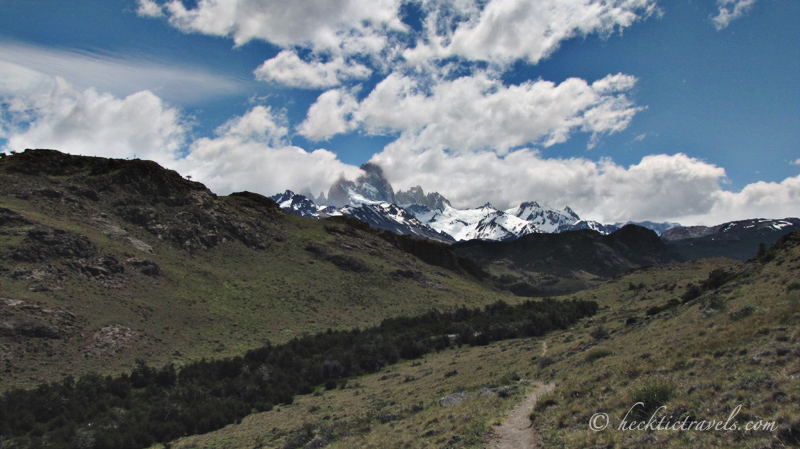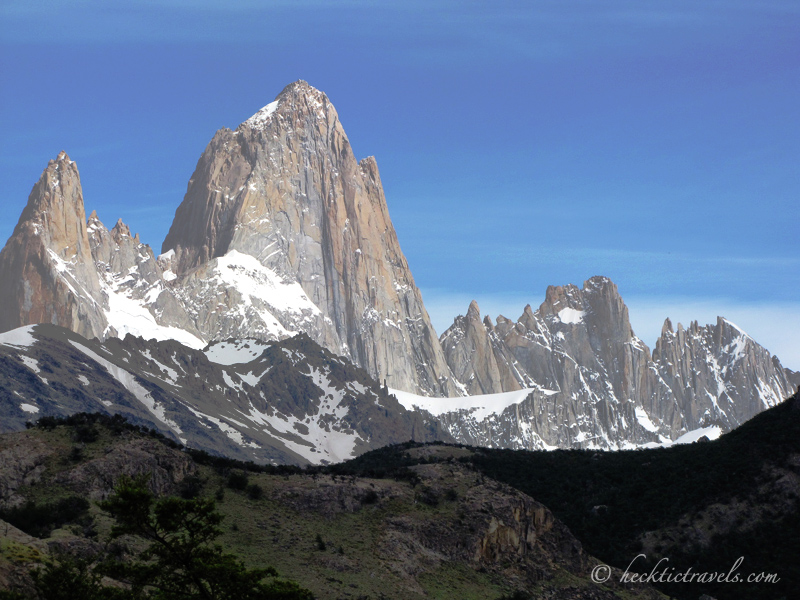 Arriving back into town in the early afternoon, we contemplated continuing on. The chilly wind had picked up, my feet were already a little sore, and I didn't think I had the stamina to do another 15 kms yet that day.
Pete, on the other hand, was determined…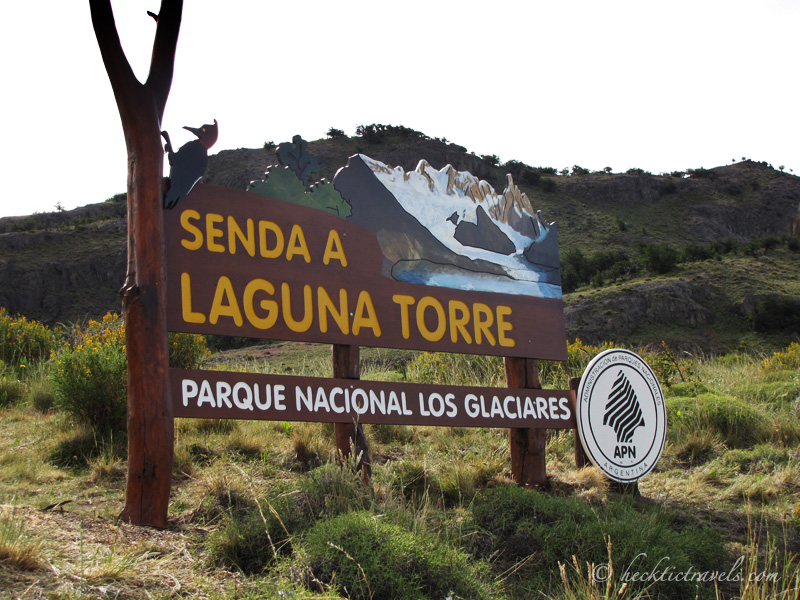 El Chalten, Argentina in Southern Patagonia is at the foot of Mount Fitz Roy and Los Glaciares National Park. 
A small town built up in 1985 solely to secure the border in a dispute with Chile, it now exists as a popular tourist destination for hiking. Compared to the expensive but popular hiking in Torres Del Paine (just over the southern border into Chile), the hiking is free, and offers some equally spectacular views.