Crisp blue water, living above a tiny bar with ocean views, Bob Marley and Jack Johnson on the bartenders playlist, and we're the only foreigners within 2 miles of this 300 person village…
What could be better?
How about the rock bottom prices?
Try $22 USD per night for our one bedroom apartment 15 meters from the beach, Half liters of beer for $1.70, and less than $10 for dinner on the water for 2 people.
So where were we?
The Caribbean? The Greek Islands? Bali? The Italian coast?
Probably the last place you would guess if you are like most people.
We were actually on the lovely Dalmatia coast in of all places… Croatia!
Why Croatia?
Never near the top of our must-visit list for our one year trip around the world, it slowly grew more interesting to us based on a few trusted recommendations and our need to get out of the Schengen Zone for a few weeks.
But our few weeks quickly turned into FIVE as we fell in love with everything the Southern Coast of Croatia had to offer.
Since it shares the same sea as Italy and is at the same latitude, you are getting almost a perfect mirror of the Italian coast.
Plus, because Italian civilizations (like the Venetians) have a history of ruling both coasts of the Adriatic, much of that loved-for-a-good-reason Italian food can be found on the Croatian coast.
Time for some gratuitous food pics!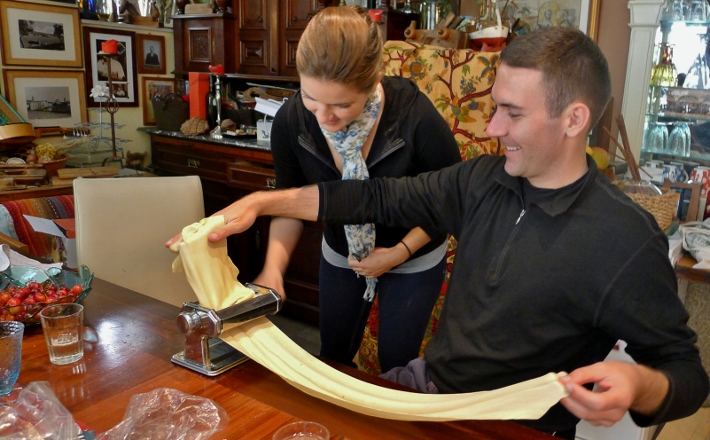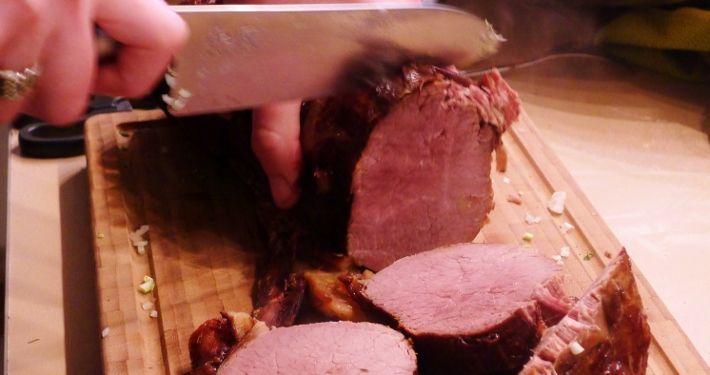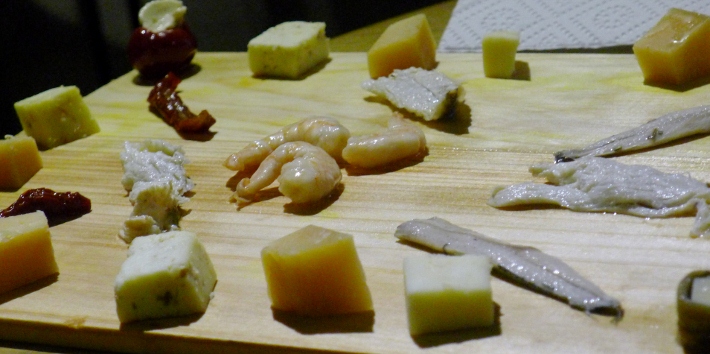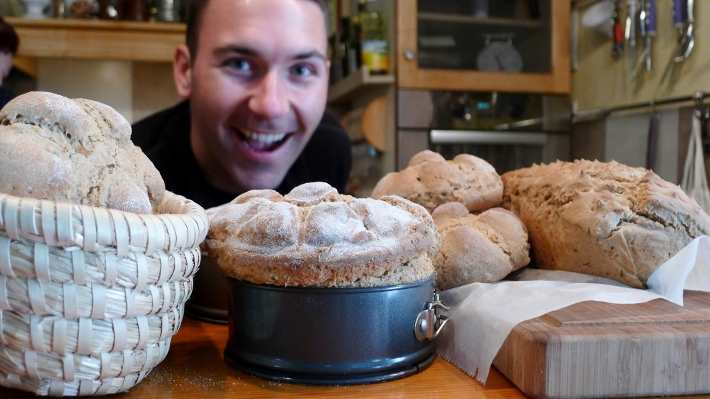 We sampled homemade pastas, fresh fish, meats, cheeses, and breads that easily rivaled the best of Italy.
But because it has none of the hype that Italy has accumulated over the years, there is still a great off-season where prices are low, the weather is good, and you will find very few tourists roaming around.
Now, much of what I described might sound like you get the food of Italy with the experience of the Caribbean… and that is partially correct.
But in order to be totally transparent, our five weeks on the Croatian Coast were not an exact copy of a Caribbean vacation.
The water was colder and the beaches weren't sandy (think smooth pebbles half the size of a golf ball). But a combination of 85% of a Caribbean vacation, 95% of amazing Italian food, and at only 50% of the price… we could overlook a few things.
But this got us thinking… if we could find an amazing Caribbean/Italian hybrid beach vacation in Croatia, what other ideal vacations could we find doppelgangers for?
Dream Vacation Doppelgangers
Europe = Buenos Aires
It is hard to pin-point, but no matter where you go in Buenos Aires, will you most likely turn to your travel companion and say in astonishment, "this feels just like Europe!"
Between the architecture of Recoleta, the late nights in Palermo, or the rich history of San Telmo, Europe shines from every pore of the city.
Much more expensive than 5-10 years ago, but still cheaper than most of its European cousins, Buenos Aires is the perfect way to live it up like a European without putting a Euro-sized hole in your wallet.
Caribbean = Southern Thailand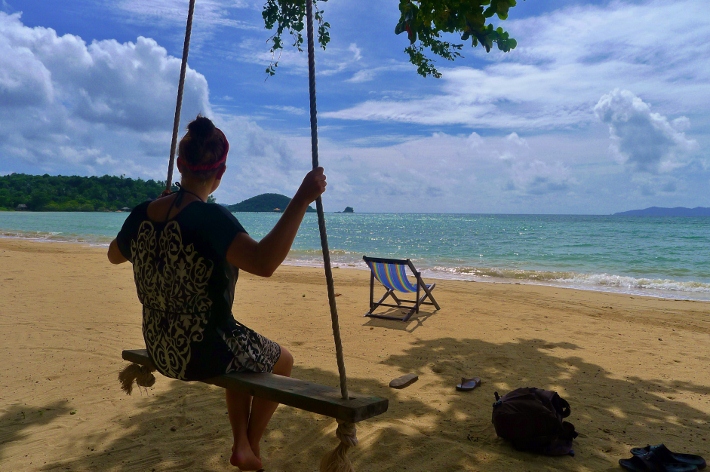 If you are thinking of a Caribbean vacation, then look to the beaches of Thailand.
Not only are the beaches stunning, but the food in Thailand is arguably the best cuisine in the world. BOLD statement… But after spending one month here, we won't argue it. What makes it even better is that you can have a delicious meal for roughly $1 USD.
Between the cheap food, gorgeous scenery, and crystal blue warm water, you can get everything the Caribbean has to offer with an even more exotic feel.
The trick (depending on where you live) would be to find inexpensive flights, but if you are flexible on dates, you can find some great deals.
Try to fly into a big international airport like Kuala Lumpur and then switch to a more regional flight to get the best price.
Patagonia = Yellowstone, The Grand Tetons, Yosemite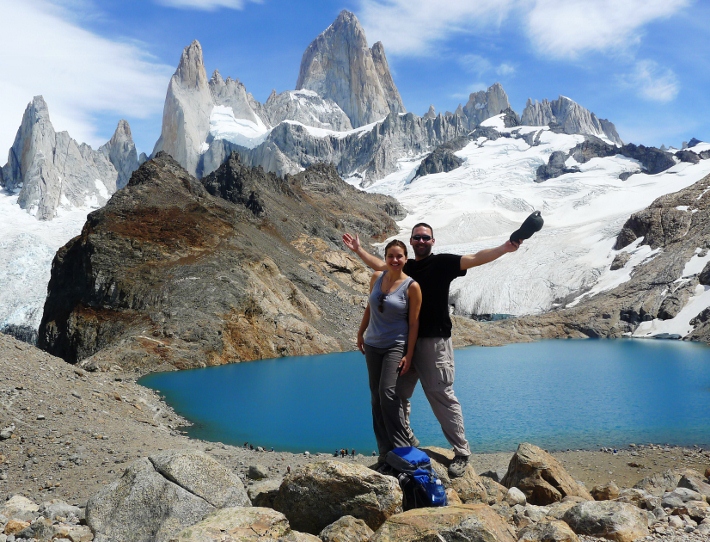 This is for people in the US, but this advice can be generalized for anywhere.
Many people often dream of visiting faraway locales for hiking and camping while forgetting what is in their own backyard.
No matter where you live in the world, you can almost always find great mountains to climb much closer than some of their more famous hard to reach cousins.
Patagonia is incredible, but part of that beauty is how remote it feels. It is a LONG way to go for most people and the weather can fluctuate a great deal. Plus its remoteness means increased prices for food, tours, and park entrance fees.
If you want a cheap South American vacation or an inexpensive hiking trip… visiting Patagonia is not the way to do it.
Now It's Your Turn
Next time you consider spending the big bucks to have that dream vacation, think extra hard about you want to get out of it. Is it just the cache of telling people you visited a cool place or do you want to actually enjoy what the experience has to offer?
Write down why you want to go that exotic locale and see if you can find an alternative that is closer to home and costs less.
Do you have any ideas already? I'd love to hear some great alternatives to some classic dream destinations.
I will get you started: What are some Dream Vacation Doppelgangers for Hawaii, the Gold Coast in Australia, and the Inca trail?
Let's get creative people!
Bio: Tony quit his job in commercial banking to travel around the world for one year with his wife, Meg. They are working hard to turn their travels into a permanent lifestyle and write about their adventures at LandingStanding.com.Besides a love of new places and a sense of adventure, Tony and Meg travel to sample as many cuisines as possible and can often be found eating themselves into a blissful stupor. You can also follow them on Twitter.
 Can you think of a Doppelgangers vacation?