This is a guest post from Shirlene at Idelish
If you're lucky enough to have ALWAYS had a great vacation wherever you went and had everything go smoothly as planned, you are among a rare few that gets to experience that.
If you've traveled quite a bit, you'll find that not all vacations will go smoothly as planned.
There are bound to be hiccups, unmet expectations, unexpected events and issues. While you cannot avoid all the unexpected issues and hiccups, you can reduce the chances of spoiling your vacation whenever things do not go as you have hoped.
Set the Right Expectations
If you set too high of an expectation, you will undoubtedly always find a flaw/issue that does not meet your expectation. Set too low of an expectation and you will find yourself not looking forward to it.
MY LATEST VIDEOS
Make sure you set the right expectation before embarking on your vacation!
Just because you booked a 4-star hotel at your vacation destination does not necessarily mean you'd get the same 4-star hotel standard you're accustomed to in the U.S. for example.
When in doubt, lower your expectations.
Personal Encounter: We Set Wrong Expectations
On our recent trip to Leh, India, we booked a "Category A" hotel in Leh. There is very little information on that hotel online so all we had is the short paragraph describing the hotel and the word of the hotel agent we were corresponding with.
Sadly to say, we had set our expectations too high for this hotel which is supposedly the next level down after the luxury hotel "Grand Dragon".
We had a nice spacious room BUT… we had power outages multiple times a day (later found out that this was common across India during summer, so not the hotel's fault), water outages, stains on the bathroom floor, damp smelling wet bathroom and no amenities in the bathroom.
We were disappointed.
It was clear to us that we've set our expectations too high and when our expectations were not met, we were dissatisfied and our stay in Leh was in jeopardy of being ruined by a crappy bathroom.
Set the Wrong Expectations? Choose Your Reaction!
While we could not change the fact that we've set the wrong expectations, we did have a choice of CHOOSING the right reaction to the situation. We had two options:
Remain unhappy, cranky, demand for cancellation of our hotel booking and move to a different hotel.
Choose to take it in stride, embrace the "adventure" and make the most of it
Having traveled extensively and have had our share of setting wrong expectations, we've learned that option #2 is always the way to go. We CHOSE to take it in stride and make the most of what we had.
We're not "luxury" travelers so it really isn't the issue that the bathroom was not "luxurious" enough. It was just a simple mismatch between our expectations and reality.
We've camped out in tents and have dug our own "toilets" multiple times before and have had a great time on each of those adventures. The difference is, on those adventures, our expectations were properly set.
Personal Encounter: We Chose Our Reaction!
To turn things around, we made guesses as to how many times we'd get water & power outages in a day to see who guessed right. We looked forward to walking down the street and stopping by a store to buy soap, shampoo and conditioner for our use.
Once we made that conscious choice to acknowledge that our expectations were wrongly set and that we CHOSE to make the most of it, things didn't look that bad after all!
The next time the water outage happened, Jeremy was in the middle of brushing his teeth. He walked out, mouth full of toothpaste and tried to ask me to get bottled water for him to rinse his mouth. I could not understand him through all the bubbles and laughed out loud.
The entire situation became funny and we had a good laugh! The water outage didn't even bother us anymore!
Always remember that YOU are in control of your vacation no matter how out of hand it may seem. YOU always have the option to choose your reaction to a situation.
Choose to be miserable and that's exactly what you'll get – a crappy vacation. Choose to make the most of your situation and you'd get an adventure and memorable experiences!
Expect the Unexpected
We've also learned to always expect the unexpected on every trip we go on.
Now, how do you plan for something you don't expect, you may ask? Well, you cannot plan for the unexpected but you can expect the unexpected.
A few rule of thumbs we go by:
Expect to pay higher/more than the locals
Expect to pay more than you should have (set aside some amount of your travel budget for unexpected expenses. We set different amounts depending on the location. For example, for a location where we don't speak the local language, we'd set a higher amount).
Expect to get lost, to have to compromise and to have to choose the right reaction
Expect for miscommunication
Expect that your expectations may not be met
Bulletproof Vacation
There's nothing that can spoil your vacation now, except yourself. So remember:
Set the right expectations.
When expectations are not met, remember that YOU always have control of how you react to the situation.
Expect the unexpected and always be ready to choose the right reaction.
There's an adventure to be had out of every vacation!
Happy Travels!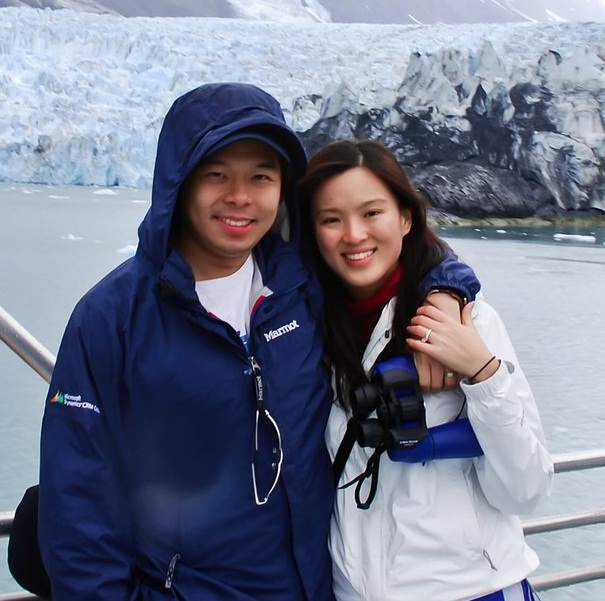 About the Author: Jeremy & Shirlene from Idelish
Jeremy and Shirlene have been traveling together as a couple since the year 2000. Their passion and love for travel and adventure have brought them to over 30 countries and counting! They love sharing their travel adventures, photography and travel tips from around the world with an aim to inspire others to travel. Check them out at Idelish and connect with them through Twitter, Google+ and Facebook. You can also subscribe to their email updates!