This is a guest post by Kellie O'Brien from Three Li'l Princesses
From renowned chef Tetsuya Wakuda creating mouth-watering dishes using Tasmanian Atlantic salmon, to Neil Perry featuring wagyu beef from the state's grass-fed cattle in his restaurants, there's one pretty obvious reason to visit Tasmania.
In the North West, we can easily spend a day meandering along the highway taking in all manner of good food. You may just need to loosen your belt by the end of it.
For us, there's nothing quite like fresh produce – even more so now we have children. And nothing comes fresher than being able to pick it yourself. So when we drive along the highway, we have more reasons to stop than a toilet-training toddler.
The beauty of the trail is that there's no rush.
From the food to the drive, the appeal will be the slower pace that most of you probably already associate with Tassie. There's also the little matter of being able to teach our children how good food is produced.
Here's just a small taste (pardon the pun) of what's on offer as you head from East to West along Tasmania's North West…
Christmas Hills Raspberry Farm, Elizabeth Town
When the breakfast menu alone offers up everything from homemade crumpets and raspberry jam to raspberry chocolate French toast, it can be tough making decisions.
Then it's deciding on chocolate dipped raspberries or raspberry ice cream on the way out. Can I add, decision making isn't one of my strengths.
We've experienced work functions to family meals at the cafe and love how raspberry flavours are incorporated into all manner of dishes. The backdrop, a small lake, makes the entire place quite serene.
Ashgrove Cheese, Elizabeth Town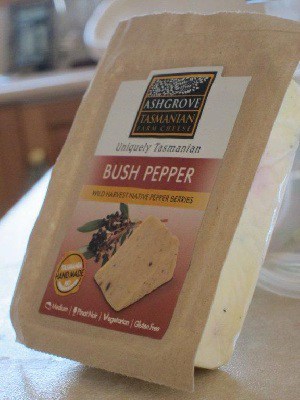 Hubby took a Swedish exchange student to the cheese tasting centre mid last year and it's fair to say the student was blown away – not merely because he tried the wild wasabi cheese.
The cheeses are handmade and have won a plethora of awards.
For the kids, it's not so much about the cheese as it is the brightly coloured cows in the paddocks around the centre. Not real cows, of course.
Being available in supermarkets, means it's more often than not on our shopping list – the cheese, not the cows.
The Cherry Shed, Latrobe
It had been a while since we'd been to The Cherry Shed for lunch, so we were a bit shocked last month when we visited and found a whole area dedicated to the tourist market.
Li'l Holly was itching to get inside the glass cases, which each depicted an element of the cherry growing, harvesting and production process.
The little model tractors, sheds and cherry trees were all too tempting. Not unlike the array of fresh cherries, jams, chutneys, relishes and sauces as you walk out the door.
This time I tried the Chunky Beef and Cherry Wine Pie – and didn't share a morsel. Mean, I know.
House of Anvers, Latrobe
Belgian chocolate skills combined with ingredients produced in Tasmania's clean climate. Need I say more?
When we head to Anvers, we always opt for an Aztec hot chocolate.
On request by Ella, it's then followed by watching the chocolates, truffles, praline and fudge being handmade. Absolute torture for a chocolate-loving four-year-old. Wait till she learns the story of Charlie and the Chocolate Factory.
There's also a tasting centre and chocolate museum. Chocolate-lovers should visit in July for Chocolate Winterfest.
It's my idea of chocolate heaven.
Berry Patch, Turners Beach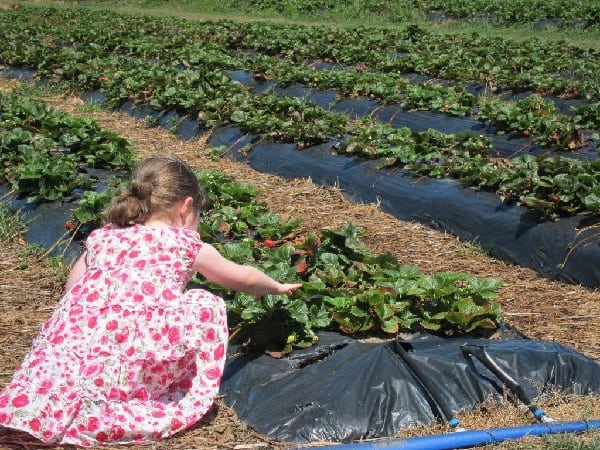 Last week we headed to the Berry Patch – renowned for its strawberries – to grab a basket and pick our own.
While trying to find the ripest of fruit was a pretty exciting concept for Ella, the real highlight was afterwards when we indulged in a strawberry ice cream in a cone.
My tip would be to head closer to the highway, as most people seemed to be picking in the same spot close to the tasting centre. The Berry Patch also has blackberries, raspberries and something called the tayberry (which we're yet to try).
Hellyer Road Whisky Distillery, Burnie
There's probably no better way to top all that off than by having a drop of whisky.
I'm a little ashamed to say, November last year was our first opportunity to get to the whisky distillery. Maybe that has something to do with breastfeeding and not being able to drink.
While we're still yet to do the tour itself to learn the process for making whisky, we did indulge in lunch. Try getting through that platter with just two of you. The platter for two was teaming with Tasmanian produce and the countryside backdrop was sublime.
And that's just a taste. So, who's hungry?
Do you enjoy a particular food made or produced in Tasmania?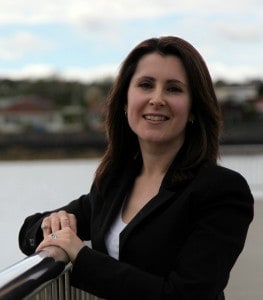 Kellie O'Brien is author of parenting blog Three Li'l Princesses, where she writes a weekly My Tasmanian Backyard travel series for families. She showcases some of the island state's well known tourist attractions, as well as a few hidden gems. When she's not blogging, she's writing in her other life as a journalist and PR consultant. You can connect with Kellie on Facebook and Twitter.